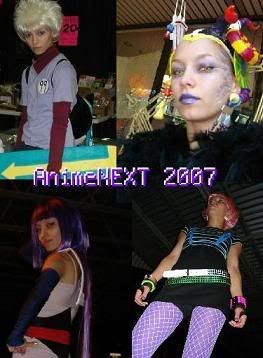 First of all, Congrats to Joe for this! Once he friggin uploads it on AMV.org or when some random person loads it onto YouTube, I'll post it.



TRAILER/PARODY

:


WINNER

: "Death Note Movie" (45% of category votes)



( Video 02 )


Title: "Death Note Movie"
Editor: Joe Stumm
Footage:

Death Note


Audio: "Primeval" Theatrical Trailer

YAY!

AND NOW THE PICTURES. Lots of Crack! going on. Gotta love it!

Friday: Ayeka (Dominatrix version)
Saturday: Sorceress Edea and then a rave outfit.
Sunday: Killua (Hunter x Hunter)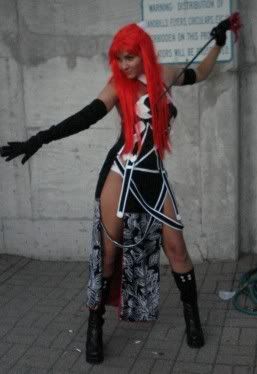 Laurie's friend Cathy!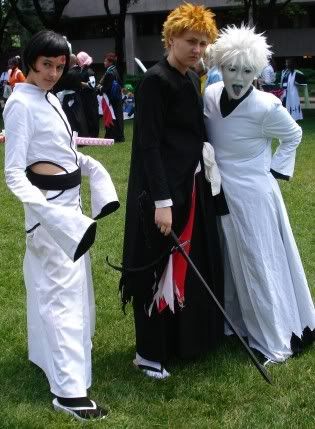 blackmarth
and friends!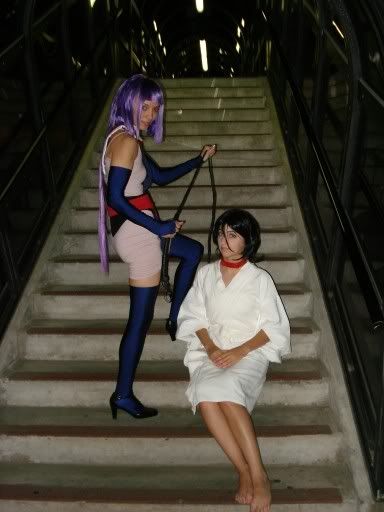 Me and Laurie!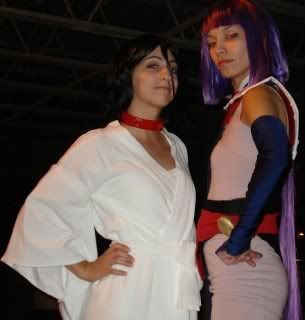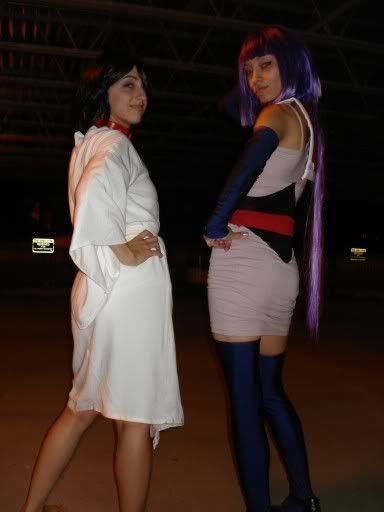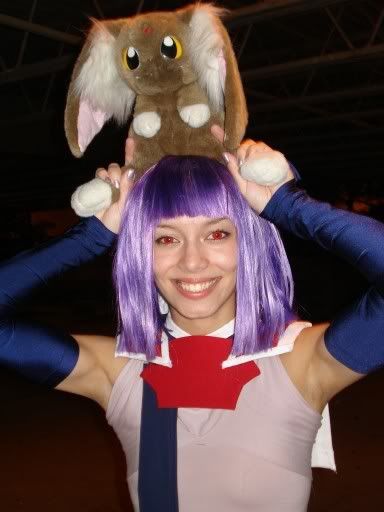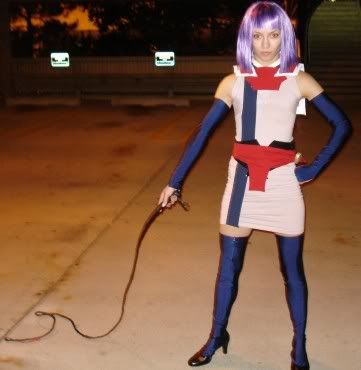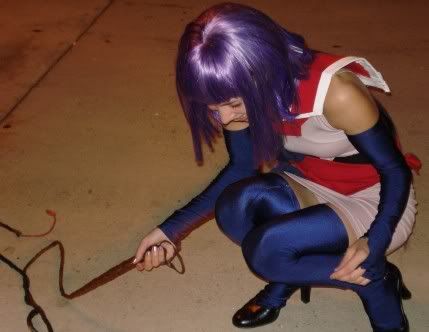 Laurie's fiance,
oneshadykat
, was being our photographer here. Well he was taking pics...and he said "Oh stay still, I''ll get a close up!" and I said, "Oh, you can just come in my face!" And this pic shows where I proceeded to "LMAO" after realizing what I had said hahahaha.
Here is a reference shot of this version of Ayeka: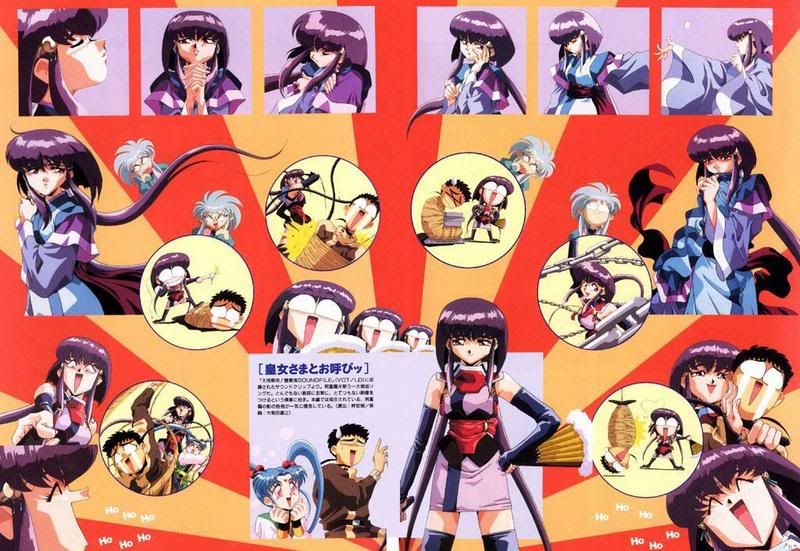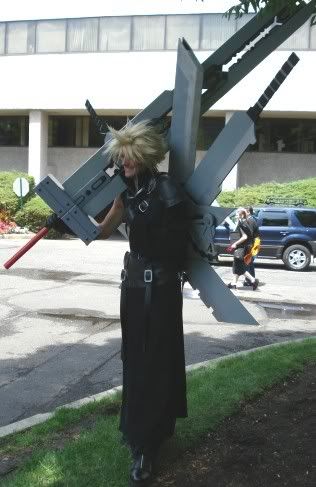 Awesome Cloud. And that's what I called him every time I saw him lol.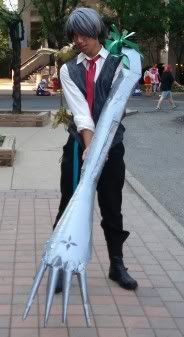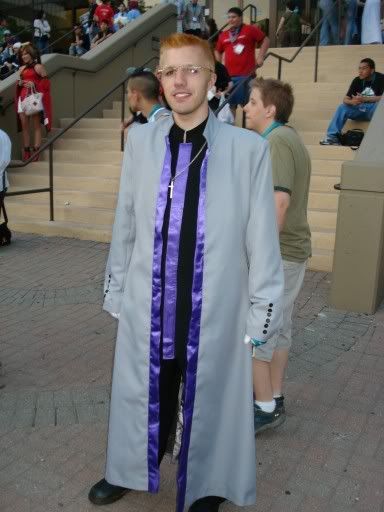 Anderson!!!!!!!!!!!!!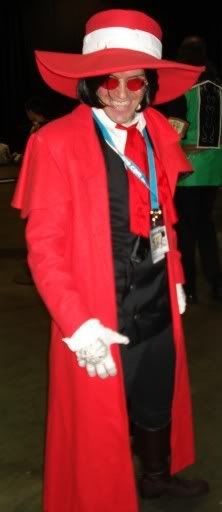 Love his smile lol

Such a great Aeris!!!!!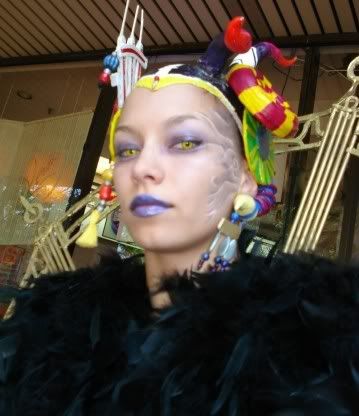 I like the way my make-up came out for this better than Anime Boston. My lipstick is more blueish.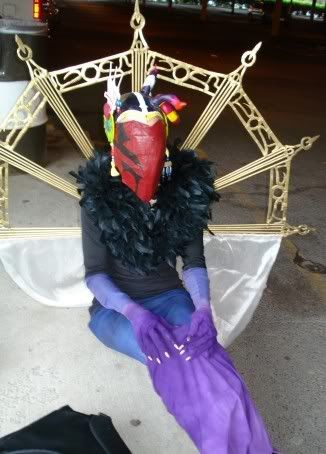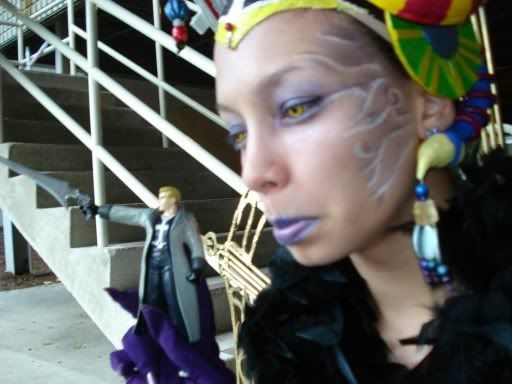 And again, no Seifer :(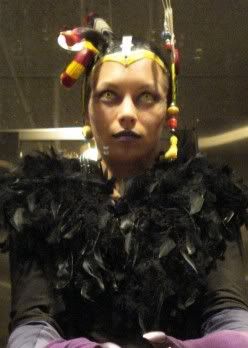 In the bathroom of Houlihan's lol.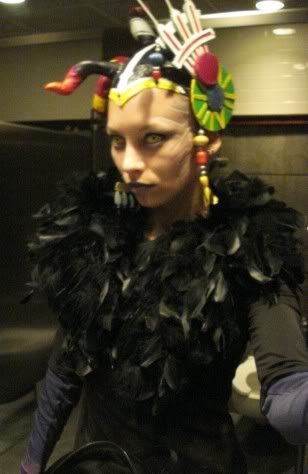 Trying to get super creepy shots.
The awesome Anderson pretending to be my Seifer! hahahaha <3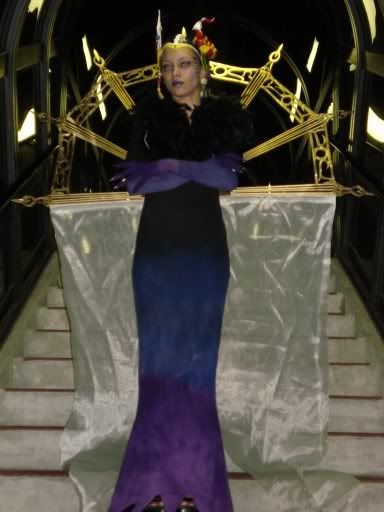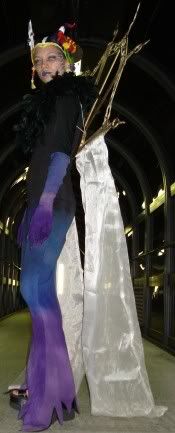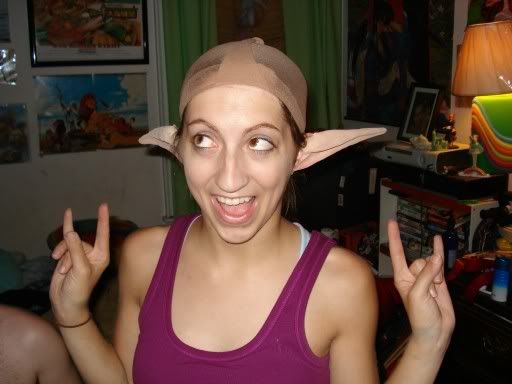 MY FAV PIC EVARRR. LAURIE, I KNOW YOU WILL BE MAD THAT I POSTED IT BUT OMG I HAD TO ITS TOO GREAT. THANK YOU FOR BEING AWESOME.
AWESOME.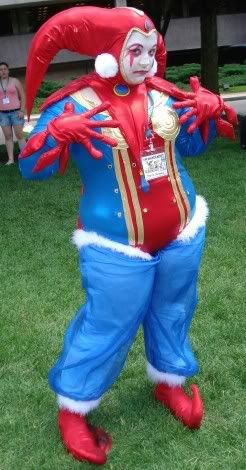 Harle :)

Yay Hellsing :)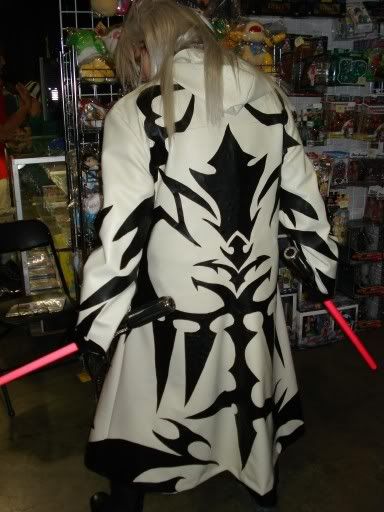 Um, hi, AWESOME.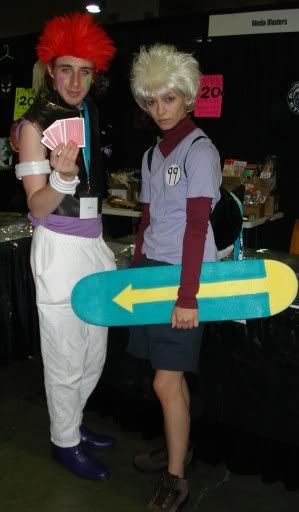 Hisoka and me :)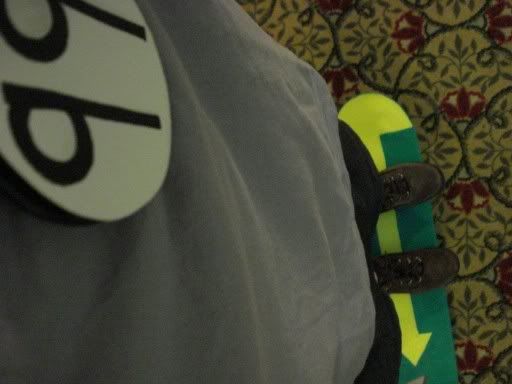 I love taking weird pics lol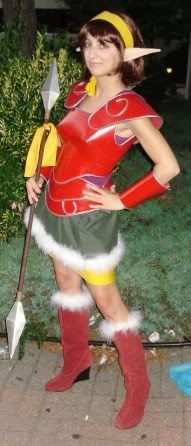 Laurie as Leaf!
Maddie as Luke!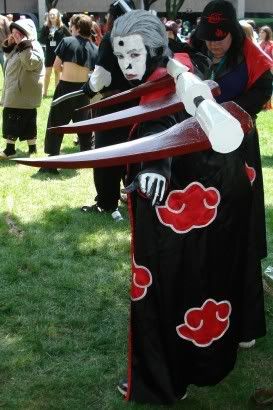 Ok guys. This guy is 1.) OMG AWESOME. and 2.) Toby Maguire look-a-like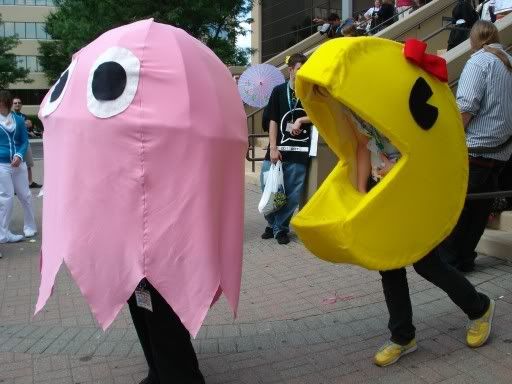 SO CUTE. Blew my mind that these guys didn't even know each other!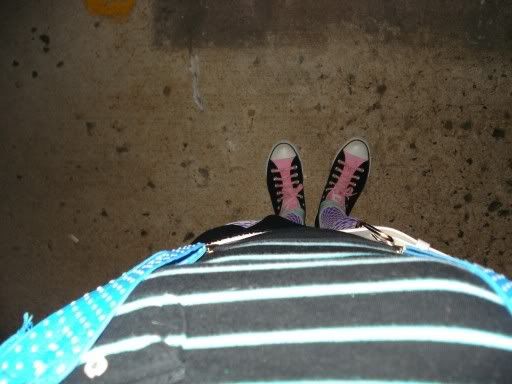 Weird pic of my rave outfit lol.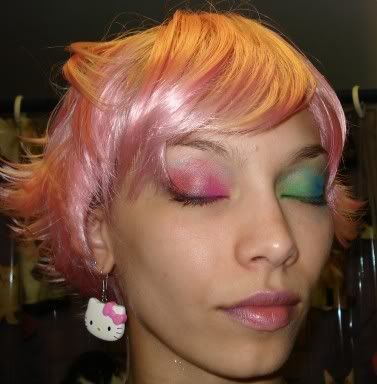 My eyeshadow went from orange to pink to green to purple :D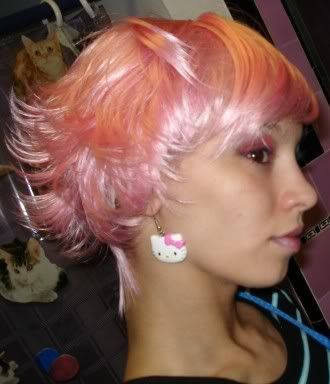 This was actually supposed to be a BabyPink!Seras wig, but turned out to be waaaayyyy too short, so it became a rave wig! lol
Yay! Laurie and me <3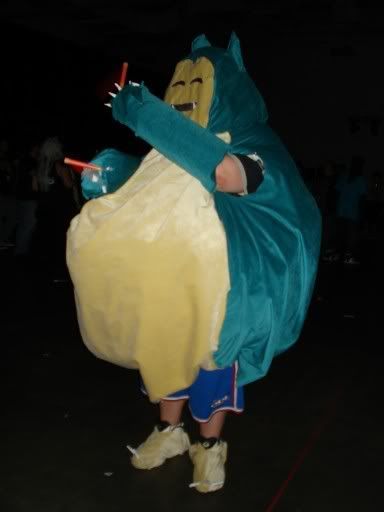 Laurie's brother Eric, as the rave dancing Snorlax!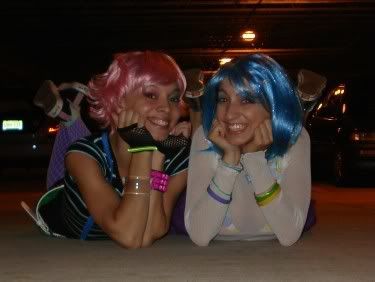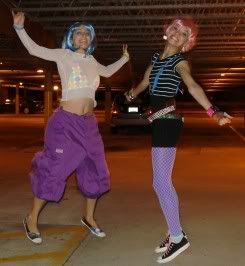 We always try to get a funny jump pic lol. And they always produce hearty laughs from us lolol.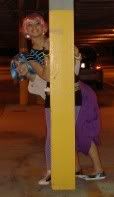 We had way too much fun in the garage lol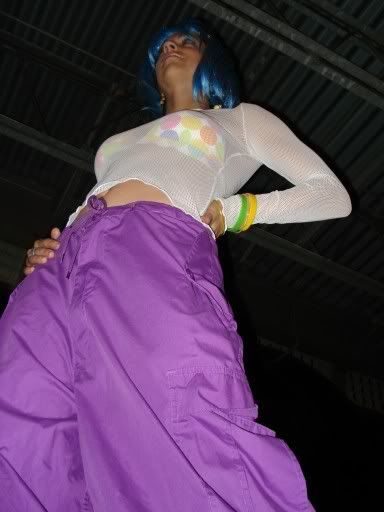 GIANT RAVE LAURIE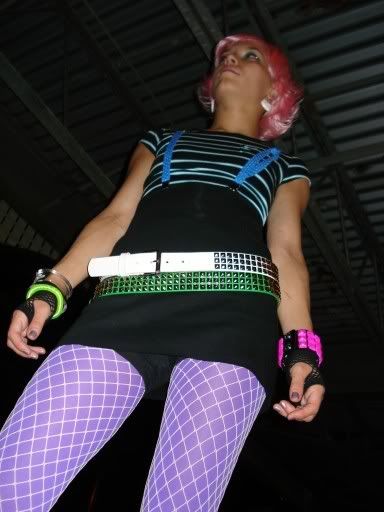 GIANT RAVE GI!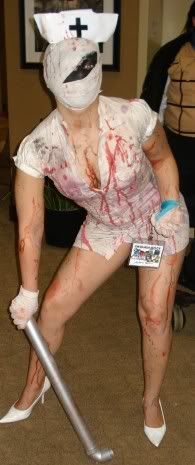 Cool RE nurse :)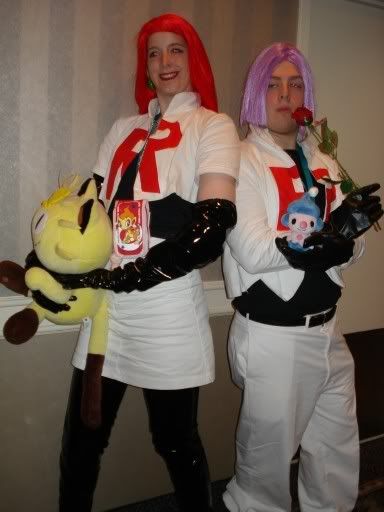 :D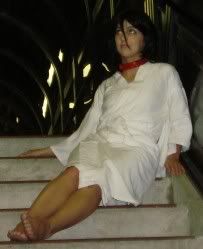 Laurie as Prisoner Rukia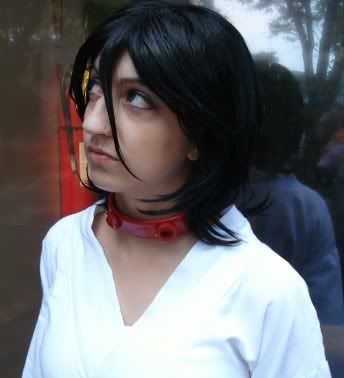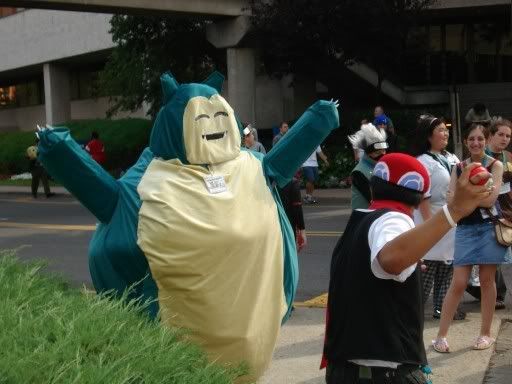 Eric got tackled the whole time, he was a huge hit!!!!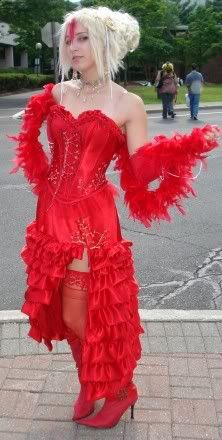 THIS IS BEYOND GORGEOUS OMG.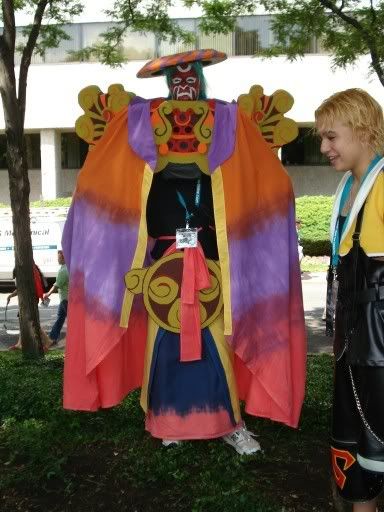 YOJIMBO!!!!
Zidane :)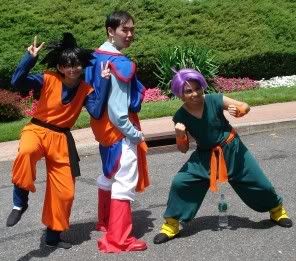 SO CUTE.
This is a crack pic. Killua driving Orihime straight into a wall!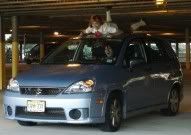 Rukia and Orihime need to L2Drive :(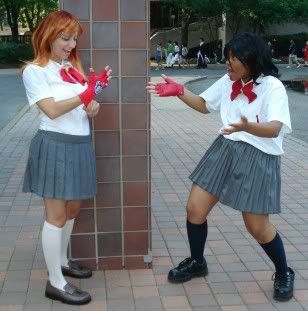 BITCH FIGHT.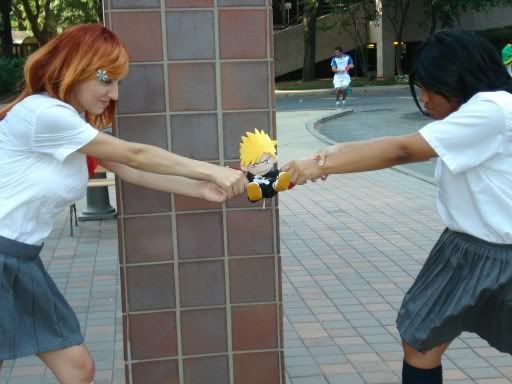 OH HELL NO BITCH!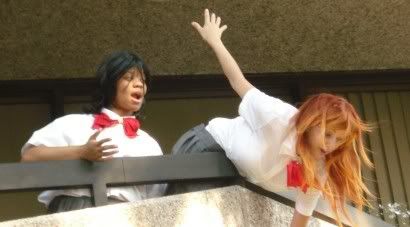 Oh noes, Orihime is falling!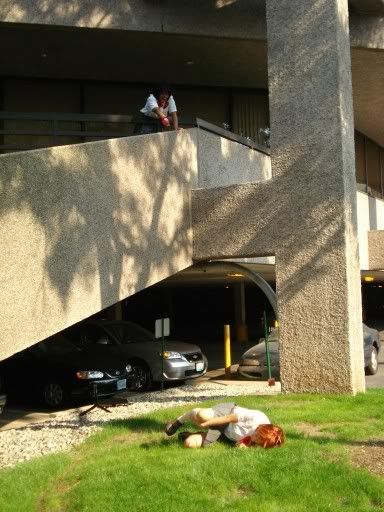 OH SNAP.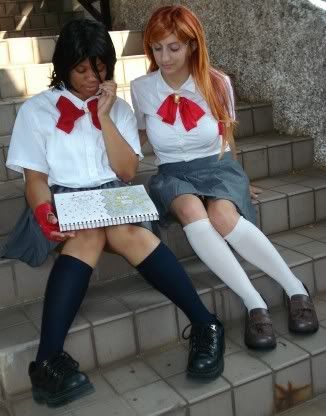 hatefulsarang
and
newfoundgirlie5
!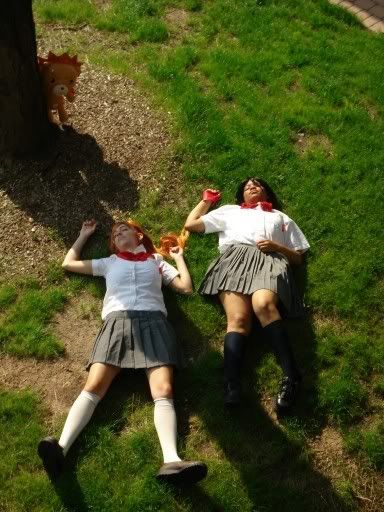 LOOK AT KON LOLOL.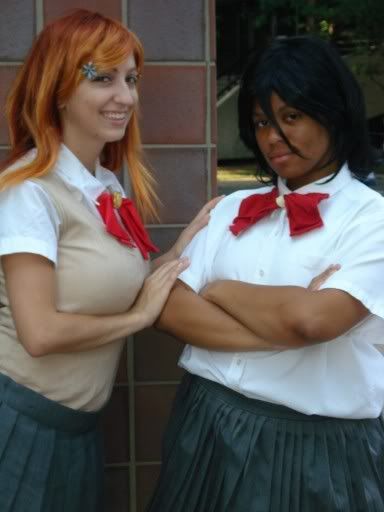 :D